HOAs, Condo Associations, Property Managers, Renters, Who's Responsible For Pest Control
Whether you're a property manager or you sit on an HOA or condo board, it's vital to keep up with pest control. The question isn't should you be the responsible party, but are you the one who bears the responsibility of scheduling and paying for pest control services?
In today's post, we're discussing how to decide who is in charge of keeping bugs and other pests from setting up residence in the properties you manage. Reading this article will take some of the mystery out of who takes care of this critical task.
Who Takes Care of Pest Control In Rental Properties?
Allowing a pest infestation to develop in a rental property harms multiple parties. For the tenant, pests, including rodents, pose health risks. As the property owner, ignoring a pest problem could reduce the value of your investment.
Landlords and property managers generally handle pest control, starting with ensuring pests can't infiltrate the home or building. That often means hiring one of the local pest control companies to evaluate the property and recommend the best prevention methods.
When a problem develops, it's the property manager's job to schedule pest control services. That said, tenants also share the responsibility of alerting you about pest problems and ensuring they keep their residence as uninviting to pests as possible.
How Condo Associations Handle Bug Control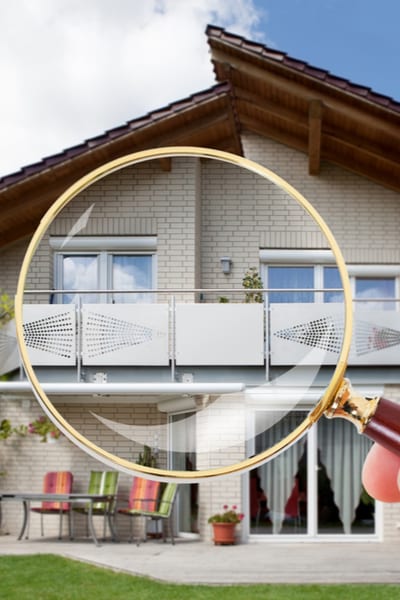 Pest control in condominiums differs from single-family homes for two primary reasons. In this type of living environment, there are two spaces: individual units and common areas. If an infestation in a particular unit isn't addressed promptly, it can quickly spread to other units and common areas.
When the condo owner discovers bugs in their unit, they're generally responsible for dealing with the problem. Pests in common areas come under the jurisdiction of the board.
Even though individual owners aren't responsible for taking care of pests in common areas, it's always going to be a coordinated effort between owners and the condo board.
Ultimately, the condo owner should schedule pest control services in their unit, and the board should make the call for the common areas.
Is an HOA Responsbile for Pest Extermination?
You'll find HOAs in townhouse and condo communities, but many single-family home developments also form community associations. Both experience different types of pest problems.
Single-family housing developments may deal more with rodents like raccoons and squirrels. They might look cute, but raccoons can be dangerous.
It's more common for people living in townhouses and condos to experience problems with cockroaches, which spread to the entire community.
HOAs differ from property management companies and condo boards. State laws typically govern HOAs, and that includes how they deal with pest infestations.
In most cases, it's up to individual homeowners to manage HOA pest control and extermination. The HOA typically steps in when an infestation impacts any common area, such as fitness centers, swimming pools, and clubhouses.
We Can Take Care of Your Pest Control Services
Regardless of who makes the call, contacting the best pest control company in your area is an essential first step. Once they reach the infestation level, it's nearly impossible to eliminate roaches, bed bugs, or rodents with DIY methods.
To ensure your pest control issues don't get out of hand, contact NJ Wildlife and Pest Control today to schedule service.
We serve the New Jersey counties of Morris County • Bergen County • Essex County • Warren County • Union County • Passaic County • Sussex County • Somerset County • Hunterdon County
Get in touch with us to see if we service your community. We know all too well the importance of the proper HOA pest control, condo and property management extermination.