Pest Control for Hospitality: Effective and Less Disruptive
Do you own or manage a restaurant, hotel, or other business in the hospitality sector? If so, you will know how vital it is to keep your premises as clean as possible. This also includes a very important aspect: pest control.
Pest control for hospitality is a crucial aspect that can make or break your reputation. Many people find pests scary, but the potential health risk that they pose is even more important than fear. Rodents, for example, can carry dangerous diseases that they can pass on to humans.
Would you like to find out how to keep your hospitality business pest-free? Then, you've come to the right place. Read this article to learn more about pest control services for hotels and other hospitality businesses.
Identify Your Specific Pest Problem
Do you know exactly what you're dealing with? More often than not, rodents and pests leave a trace of their passage, and sometimes they can be spotted clearly.
It's essential that you train your staff (and yourself) in the basic ways to identify pests around your premises. This means knowing exactly where and what to look for and be familiar with the habits and appearance of pests. Once someone has noticed a potential pest, you should report it straight away.
After each sighting, it's paramount to keep a record of it in an official document that all the staff can have access to. Later, you can show it to your chosen pest control services provider.
Select an Expert, Reliable Company
You have identified a real pest problem: now what? When it comes to hotel pest control, you shouldn't attempt the DIY route. These methods are not only ineffective in the long run, but they can be dangerous as they sometimes involve the use of tools or products that non-professionals shouldn't handle.
So, your best bet is to hire pest control services for hotels and request a free quote. NJ Pest Control is a fully accredited and certified exterminator, with a wealth of experience and expertise in keeping businesses in the hospitality sector bug and pest-free.
When you contact your professional pest control services, try to give them as much information as you can about your pest problem. At NJ Pest Control, we deal with a wide variety of pests, which include rodents, stinging insects, wood-destroying insects, wildlife, and more occasional or seasonal invaders. Simply let us know how we can help, and we will organize to visit your premises for a first check.
Lastly, you and your chosen pest control provider should agree on a date and time to proceed with extermination. During this time, you should ensure that your premises are vacated from all staff and guests, and that all food-related items and utensils are safely stored out of reach. This will require a small effort from all members of staff, but the invaluable payoff is safe, pest-free premises.
Pest Control for Hospitality: Choose the Best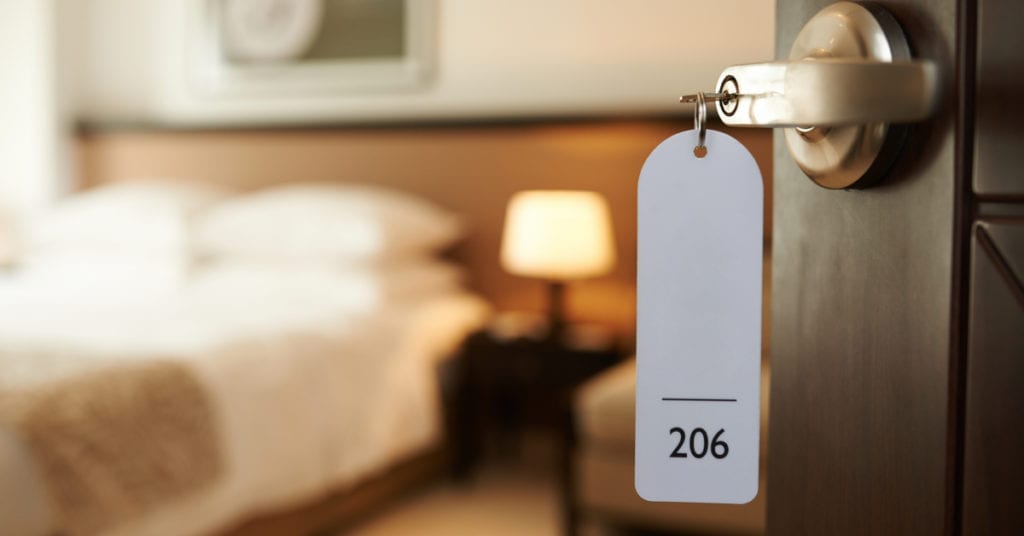 Pest control for hospitality is an essential aspect that determines the reputation and success of a business. For this reason, you should only work with the best in the field.
NJ Pest Control is a fully trained, accredited, and certified pest control company, with extensive knowledge and practical experience in keeping hospitality premises bug and pest-free.
Contact us for a free quote: we will have the best solution to help you solve your pest problem once and for all. (please note: we offer all types of pest control services to hotels, however, we do not provide the services that get rid of bed bugs)
We service the areas of Morris County, Bergen County, Essex County, Passaic County, Warren County, Sussex County, Hunterdon County, Union County, and Somerset County. Get in touch to see if we service your town.