Commercial Business Exterminators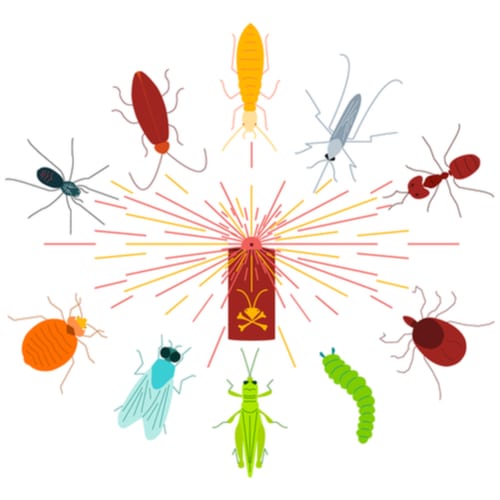 Termites. Cockroaches. Mice. Rats. All of these names send a shudder down the spines of every business owner. It only takes one customer to spot one pest or vermin to slander your company name and capsize your entire business.
With that in mind, clearing out any present or potential threats and keeping future attacks at bay should be high on your list of priorities. To take care of this problem, you'll want to hire professional commercial business exterminators to do the job right.
With that said, you can't just choose any company you come across on the internet. From restaurants to warehouses, office buildings, manufacturing facilities, and beyond, each poses its own unique pest challenges. Take a look below at a few important factors you'll want to consider when hiring your commercial pest control company.
1. Review The Website
First and foremost, take a look at their website. A website that has been built with a tremendous amount of care and thought, is easy to navigate, and details every aspect of a commercial business exterminators services will tell you a lot about how the company operates. A well organized, neat, and clean site is critical.
The pest control company must handle all types of pest problems across all kinds of businesses, whether for a single site or multi-sites. Choosing a company that deals with residential pest control as well is a sign they are up for all types of challenges. Because even the smallest of a pest problem can turn into a much bigger problem by contaminating products, causing structural damage, resulting in business loss, choosing the right company is critical.
See below what to look for.
2. Commercial Business Exterminators Education and Certification
One of the first things you should check when scouting the website is to read their "about us" page. Then you can navigate further to view their certifications within that page.
As time goes on, we all know that all types of technology continue to advance; therefore, looking for a company committed to continuing their education in the industry is crucial.
Choosing a company that is an active member of various pest associations and strives to adhere to the highest standards of professionalism and performance in all commercial business exterminator situations is vital.
You must be aware that hiring a company that does not continue their education and is not certified can cause more harm than good to your entire company.
The commercial business exterminators, NJ Pest Control, are fully certified to handle all commercial business pest control types. They are also proud to announce that the entire team continues its education and is always up to date with the latest technology-friendly pest control services. You can be confident that NJ Pest Control will provide the utmost in commercial business extermination services from removal to prevention and maintenance.
3. Licensed and Insured
You must always choose a company that is fully licensed and insured. Your companies valued assets, staff and customers must always be protected. NJ Pest Control is proud to say they are fully insured and licensed by the (NJDEP) New Jersey Department of Environmental Protection (number: 98014A)
4. GreenPro Certified
By hiring a GreenPro® Certified company, you can rest assured knowing that the workers' team is well qualified, trained, and experienced in protecting the environment. NJ Pest Control is one of the very few in the United States that is 100% compliant with the GreenPro® guidelines. They implement all of the GreenPro® strategies by providing comprehensive pest monitoring, inspection, documentation, communication with customers and are committed to providing green, clean, and low-risk commercial business extermination services.
5. Read Reviews
Reading reviews can always be extremely beneficial. Seeing what past customers have to say about a company and its work ethics is still a key factor to consider when searching for commercial business exterminators. Feel free to take a look at NJ Pest Control reviews.
For the Extermination Services, You Need
Now that you know what to look for when searching for commercial business exterminators, you'll want to make sure you choose the company that consistently covers all angles and does the job right. Luckily for you; you won't have to look any further.
At NJ Pest Control, we know how to take care of our clients' pest and vermin problems with the highest level of professionalism in the industry. We tackle everything from roaches to termites, spiders, wasps, mice, rats, and more, and we take care of your needs quickly so you can get back to running your company with confidence.
As we mentioned above, looking at a website is a key factor when choosing commercial business exterminators. Feel free to browse ours to learn more about us and all of the services we offer. We look forward to helping your business and property and taking care of your commercial business pest control needs!
Get in touch with NJ Pest Control today!
NJ Pest serves the New Jersey counties of Morris County • Bergen County •  Passaic County • Sussex County • Essex County • Warren County • Union County • Somerset County • Hunterdon County
Get in touch to see if your community is within the areas serviced. Our entire NJ Pest Control team knows all too well the importance of the right commercial business exterminator services and are here to help you.